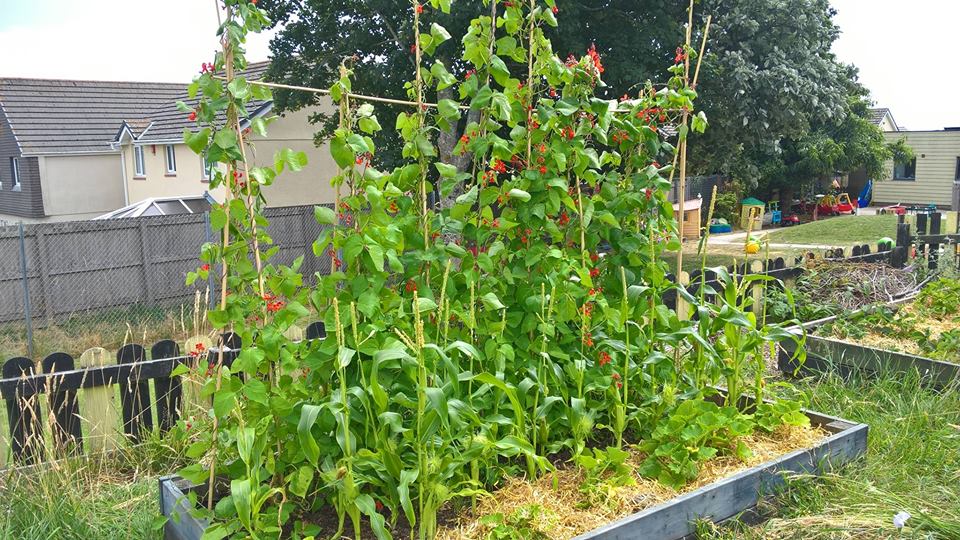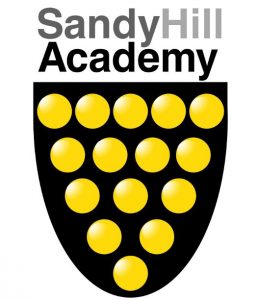 Perennial Harvest Gardening Club is committee-based and not-for-profit. You can view our constitution here Perenial Harvest Constitution (1)-1  . Our aims are primarily to assist others within our local community to grow vegetables and fruit successfully. Our current project is based at SandyHill Academy assisting & training the teaching staff and 350 pupils to make the most out of their garden. This work is supported by a grant from the Peoples Postcode Lottery.  It is a year-long project. When this project comes to an end we intend to further our work working with other community groups and organisations, it is in our constitution.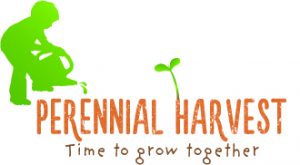 Our work at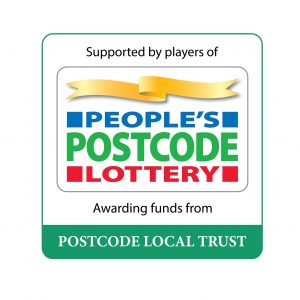 the school in St Austell, aims to help the children there to gain a really thorough understanding of how to grow vegetables and fruit successfully by getting the soil management right and optimising plant health.
Our committee members are Tamasin Pemberton- Chairperson, Karen Lodge -Secretary and Steph Attwood – Treasurer.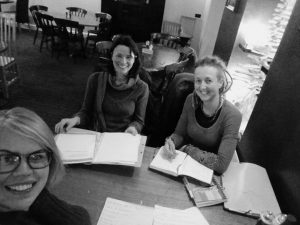 To date our work has been greatly supported by the Cornwall Garden Society, Little Winnick Touring Park, Rob Oliver, Boskell Riding Stables and Volunteer Cornwall. The work we have achieved to date would not have been possible without the contributions of our founder club members, their families and their membership contributions.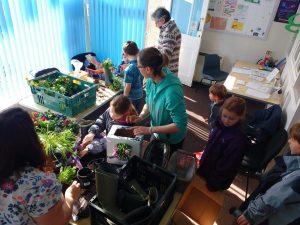 Each year we work alongside the Cornwall Garden Society to co-ordinate the Children's Competitive Section of the Cornwall Garden Society Spring Flower Show.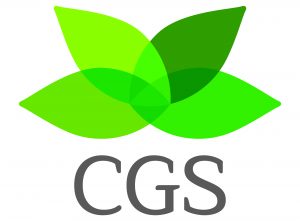 This year's Cornwall Garden Society (CGS) Spring Flower Show at The Royal Cornwall Showground in Wadebridge on Saturday 6th and Sunday 7th April is all about fun, flowers and family so if you are in Key Stage 1 or 2 at school and fancy flexing your green fingers, then why not get growing and enter one of the junior competitive classes?
To help you on your way, the CGS is working in partnership with St Austell-based social enterprise, Perennial Harvest to offer hands-on horticultural workshops in the run up to the Show to help children of all ages create their entries and try their hand at winning a prize.
The first of these pre-Show events will take place during half-term on Sunday 17th February, between 11am and 2pm, at Wyevales Garden Centre in Par as Tamasin Pemberton, CEO of Perennial Harvest explains: "Thanks to the lovely people at Wyevales, we are able to offer local children the opportunity to plant seeds and seedlings that will grow into salad leaves and vegetables, enabling them to compete in Class 160 for Best Leek, Onion or Salad grown from seed or seedlings or Class 161 for Best Vegetable grown from seed or seedlings. For the modest cost of £2.50 per child, we will provide seeds, seedlings and compost as well as expert advice and support. We will even transport your entries to the Showground for display so that Cornish comedy royalty, Kernow King can cast his eye, judge the entries and pick out the winners during the first morning of the Show."
The second pre-Show session will be held at Wheal Martyn Clay Works in St Austell on Saturday 30th March, and this one is a free, drop-in workshop between 10.30am and 1.30pm.
"Here, you can unleash your creativity whether designing a Best Dressed Vegetable for Class 162 or planting a Story in a Box for Class 159," adds Tamasin Pemberton. "Children with special educational needs can also plant footwear with seasonal flowers and bulbs to take part in Walk in my Shoes for Class 163. Everything you need will be provided. Just bring your imaginations and any little extras from home that will make your entry entirely unique."
Children can enter more than one category in the junior competitive classes and so are welcome to attend both of these pre-Show events.
There are also two classes in the Daffodil section for the under 16s to compete in as well as special junior classes for photographers up to the age of 18 with themes as diverse as A Bug's Life and Garden Tools.
In addition to dazzling displays of beautiful blooms and fabulous flora, the CGS Spring Flower Show will offer children a range of activities that are designed to nurture an interest in gardening, wildlife and the natural world, as Show Director, Dickie Trant concludes:
"The CGS 2019 Spring Flower Show, sponsored by Atkins Ferrie Wealth Management, provides everything you need for a wonderful family day out in a purpose-built, weather-proof space. Why not come along and join in the fun?"
The Schedule of Competitive Classes is available as a download from the Cornwall Garden Society's website or by calling Show Secretary, Claire Waldie on 07538 157089.
A list of winners of awards and prizes will be posted outside the Show Office by 12 noon on Saturday 6th April. All awards and prizes will be presented at 3pm on Sunday 7th April, and all winners are requested to attend.
For further information about the pre-Show workshops, please email tampemberton@gmail.com
For advance bookings for the Cornwall Garden Society's 2019 Spring Flower Show, telephone the Cornish Riviera Box Office on 01726 879500, or visit crbo.co.uk/springshow.
General tickets cost £10 in advance or £11 on the gate. CGS member tickets cost £8 in advance or £9 on the gate. Under 16s are free with ticket-holding adults. The ticket price includes free parking. Well-behaved dogs on leads are welcome, as are credit card payments on the gate.
The CGS is a charity that exists to encourage and improve the science, art and practice of horticulture in all its branches; share knowledge about gardening and Cornwall's rich garden heritage, and conserve the county's natural environment. The Society is affiliated to The Royal Horticultural Society and its Patron is HRH The Prince of Wales.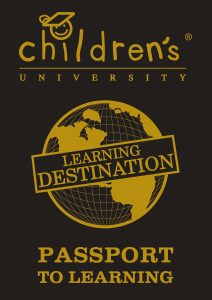 You can follow our group Perennial Harvest Gardening club on Facebook for our latest updates. For rewarding and enjoyable volunteering roles within our organisation do contact us by clicking on the Volunteer Cornwall logo below.