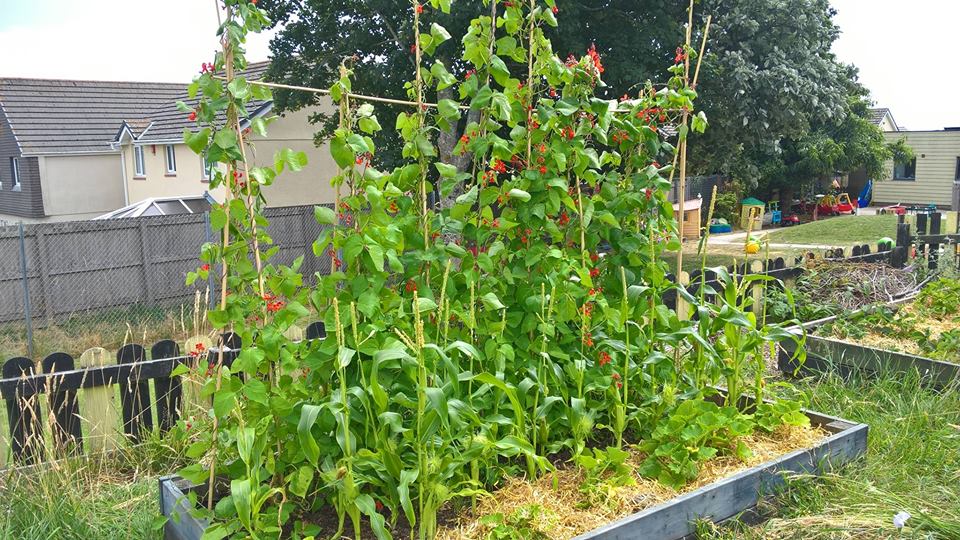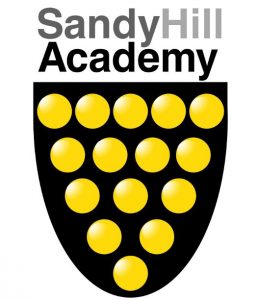 Perennial Harvest Gardening Club is committee-based and not-for-profit. You can view our constitution here Perenial Harvest Constitution (1)-1  . Our aims are primarily to assist others within our local community to grow vegetables and fruit successfully. Our current project is based at SandyHill Academy assisting & training the teaching staff and 350 pupils to make the most out of their garden. This work is supported by a grant from the Peoples Postcode Lottery.  It is a year-long project. When this project comes to an end we intend to further our work working with other community groups and organisations, it is in our constitution.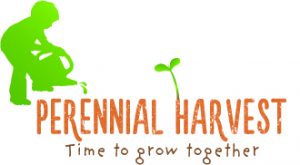 Our work at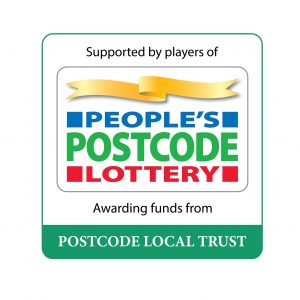 the school in St Austell, aims to help the children there to gain a really thorough understanding of how to grow vegetables and fruit successfully by getting the soil management right and optimising plant health.
Our committee members are Tamasin Pemberton- Chairperson, Karen Lodge -Secretary and Steph Attwood – Treasurer.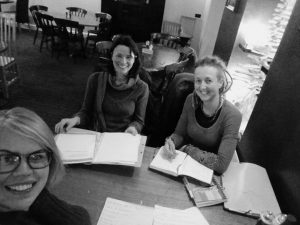 To date our work has been greatly supported by the Cornwall Garden Society, Little Winnick Touring Park, Rob Oliver, Boskell Riding Stables and Volunteer Cornwall. The work we have achieved to date would not have been possible without the contributions of our founder club members, their families and their membership contributions.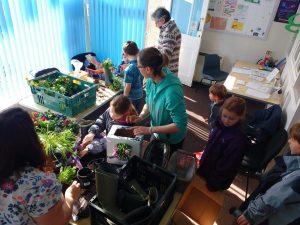 Each year we work alongside the Cornwall Garden Society to co-ordinate the Children's Competitive Section of the Cornwall Garden Society Spring Flower Show at Boconnoc.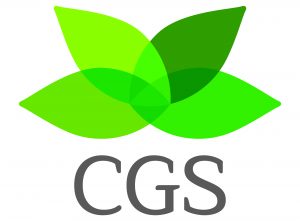 This year the show was held on 7th and 8th April. There was a special needs category for young people for 2018 class 160 developed alongside Pencalenick School. The Children's entry judges this year were Mike Seaman of Lanhydrock Allotments and James Strawbridge.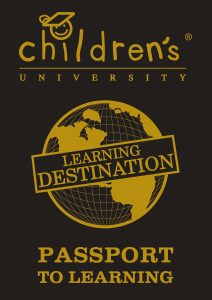 Last March we delivered three workshops at schools in mid-cornwall in the lead up to the show and helped 170 school children to enter the show. For further information follow the CGS logo above this will take you to their website where there are details about the next Spring Flower show to be held on 6th and 7th April 2019 at the Royal Cornwall Showground.
You can follow our group Perennial Harvest gardening club on Facebook for our latest updates. For rewarding and enjoyable volunteering roles within our organisation do contact us by clicking on the Volunteer Cornwall logo below.