Perennial Harvest is a Social Enterprise based in St Austell and mid-Cornwall. Our aim is to make it really easy for people from all walks of life to grow their own vegetables, fruit and herbs successfully in their own spaces. Perennial Harvest was developed with the support from the School for Social Entrepreneurs.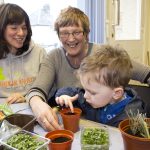 Perennial Harvest delivers workshops throughout the year to help others come together and grow successfully.
We deliver workshops where you are in your own spaces. Whether you are a business, community group, family or individual, get in touch!
The Perennial Harvest Gardening Club are a committee based not-for-profit organisation based in St Austell, Cornwall.
The Perennial Harvest Gardening Club are currently working with Treverbyn Community Hall  throughout 2022, in a series of gardening workshops aimed to help people make a start with growing their own vegetables and fruit.
Each year we work with the Cornwall Garden Society at their Spring Flower Show, we organise the Childrens Competitive Classes. The next show is in 2023. You will find more information about this under the Gardening Club section of this website here, or for more information contact us by following this link.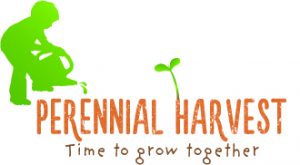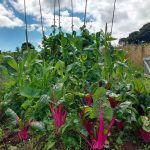 If you have a garden in Mid Cornwall and want to grow vegetables and fruit successfully at home, Perennial Harvest can help you by coming to you. We can offer advice on how to make the most of your growing space, save you associated costs such as for water, plants and compost and most importantly your own energy and time.
We can work with you to successfully plan your productive growing year. If you want to find out more information follow this link or visit the Garden Design section of this website.