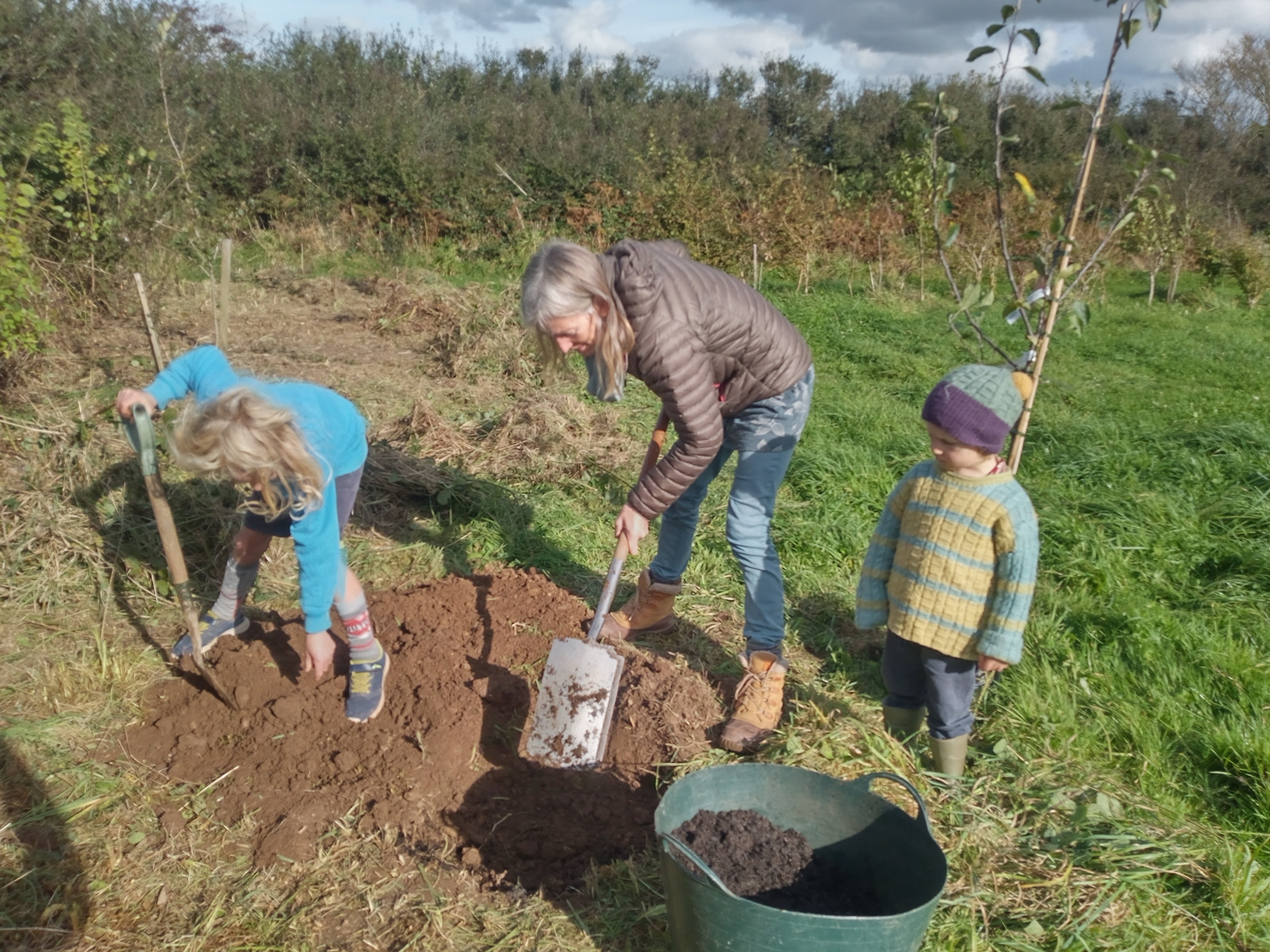 Its been a tough few years for most, and with spring 2022 here, we tentatively move forward with continued hope.
We have been quiet lately as we reflect on a new direction for Perennial Harvest and our associated club. This time has allowed us to look to our core values and our offer to the world, our communities and what is needed at this time.
More and more, we look to gardening to bring us a sense of well-being, for many, this may have been the first year to try to grow something in our back gardens. For many we built on our knowledge and 'dug-in' to one of the few things we could count on, ourselves, our patch of earth, and a pack of seeds.
We want to let it be known that the most creative approach to gardening and growing and coming together is really what its all about for us. We look for collaborations with creative artists and people who can help bring a renewed sense of hope and well-being to our lives.
A stand out collaborative project this year is with Fabulous Forest Fruits Project at the High Nature Centre in East Prawle, Devon, with the Story Garden.  A beautiful combination of the best fruiting plants, blueberry, apple and raspberry, a collection of interconnected stories woven from our past and imagination and the most gorgeous setting on the East Devon Coast. We draw this to a close on April 16th with an Easter Celebration of blossom and pollinators and an Egg Hunt!
Take care, we look forward to working with you
May your hearts be filled, your bellies be full of fruit and your gardens be glorious
Tam Pemberton
7/4/22